Polygon is supporting Blockpour in bringing DeFi data analytics to users
Having just launched this week, Blockpour is eager to announce the reception of an infrastructure grant from the Polygon Foundation. With many updates and announcements filling the roadmap in Blockpour's future, Polygon's support accelerates the speed at which we will be able to progress as a platform. As one of the current networks live on Blockpour, the support is appreciated.
Polygon, Blockpour, and our Mission
The Polygon blockchain network is packed with daily with activity. With over 7,000 decentralized applications currently live, the Polygon network is responsible for over 3.4 billion transactions servicing DeFi and other blockchain-based applications. Blockpour, as a multi-chain data analytics platform, indexes and displays nearly all Polygon DEX-based transactions in real-time, plus full archival trading data. Having the support of such a prominent network will assist in getting Blockpour's powerful analytics tools adds value to the greater ecosystem.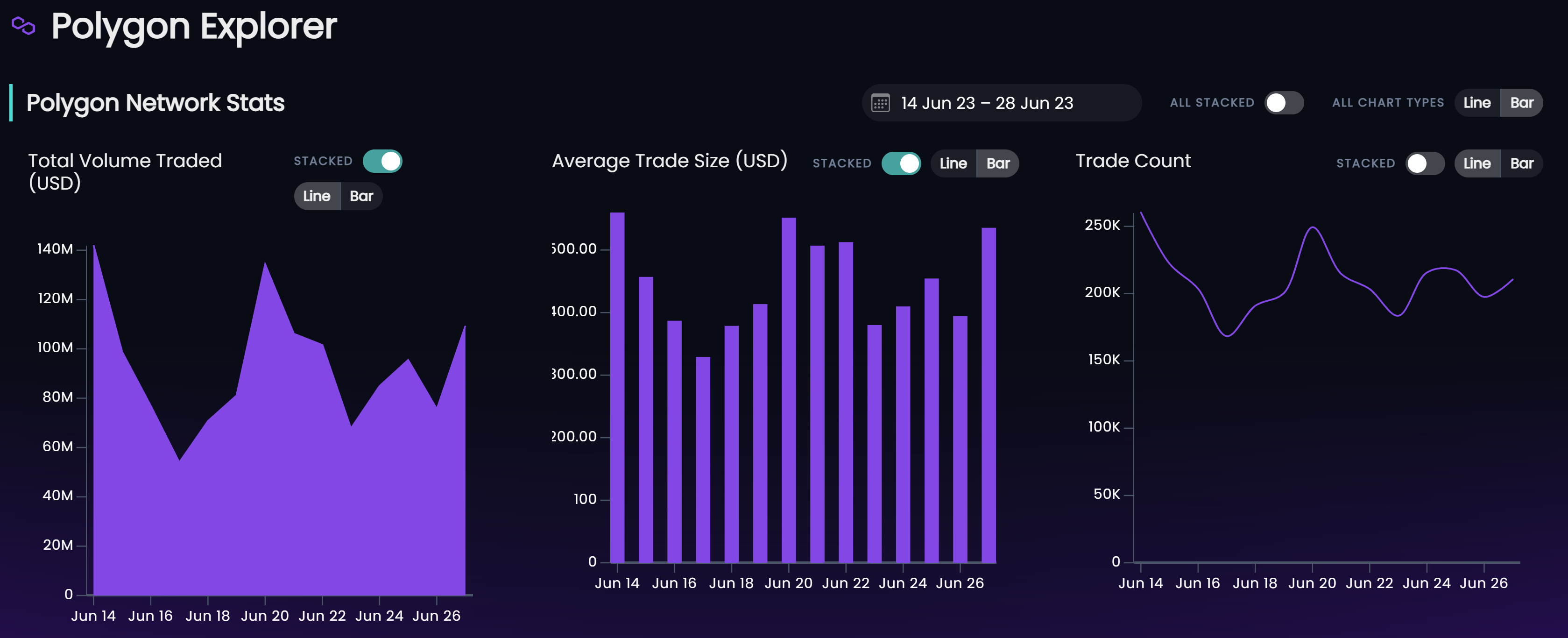 View Polygon Network Stats on Blockpour's Network Pulse.
On Blockpour, users can target their search to any token trading on the Polygon network to explore and get an in-depth view of price, liquidity, slippage, and other useful metrics. Also available is detailed data on liquidity pools across Polygon-based AMMs such as Quickswap DEX, which users can track the liquidity of trading pairs in real-time.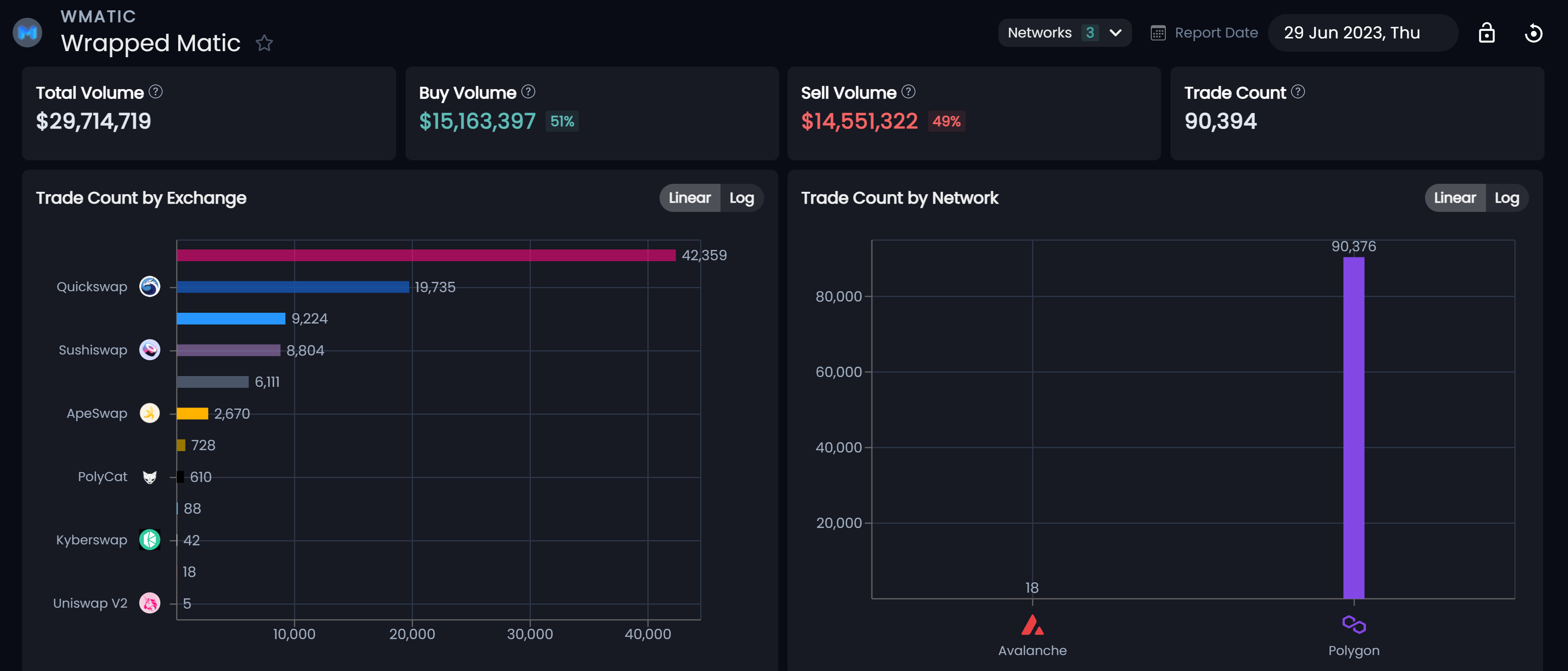 For this grant, Polygon is providing support for a dedicated production archive node that will enable us to bring full-archival trading data in addition to other unique analytics around exciting industry verticals like NFTs and GameFi! In the next phase, Blockpour will look at additional infrastructure deployment, optimisation, maintenance and engineering resources to further build out dashboards for the polygon ecosystem and we look to be the first to integrate Polygon's burgeoning family of ZK-Rollups.
Blockpour is a technology firm that specializes in Web3 data and analytics, providing traders and businesses with the tools and metrics they need to navigate the world of crypto. Users can leverage Blockpour's real-time multi-chain data feeds via API or intuitive platform interface to identify trends across DEXes, dApps, and AMMs to discover their alpha. To learn more about Blockpour, check out our website and follow us on Twitter and LinkedIn. For sales or inquiries about the API, contact [email protected].
The above article is for informational purposes only and is not financial advice. Blockpour is a data aggregation and analytics platform only that does not, and will never, provide financial advice or services of any kind.