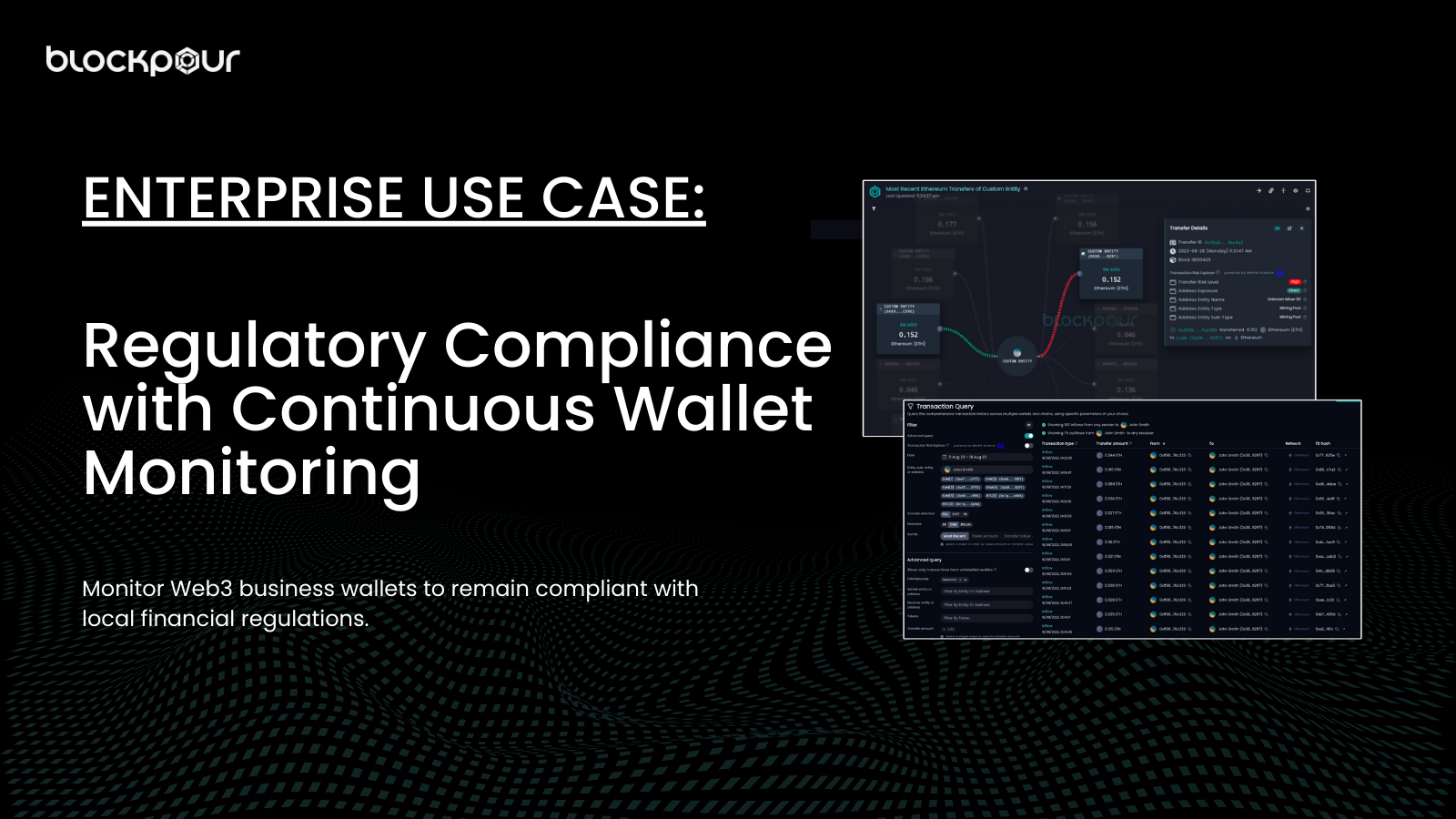 Monitor Web3 business wallets to remain compliant with local financial regulations.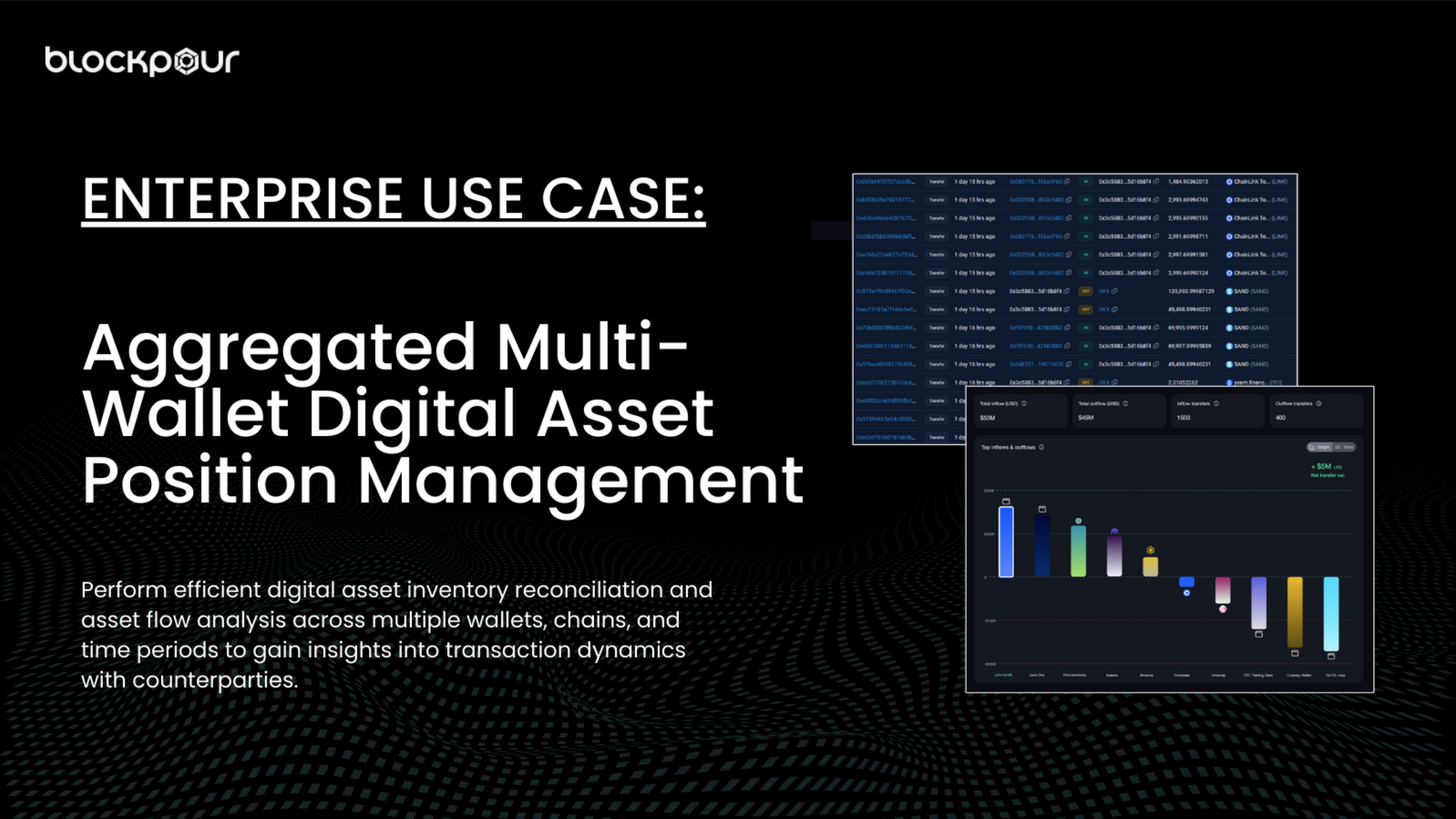 Perform efficient digital asset inventory reconciliation and asset flow analysis across multiple wallets, chains, and time periods to gain insights into transaction dynamics with counterparties.​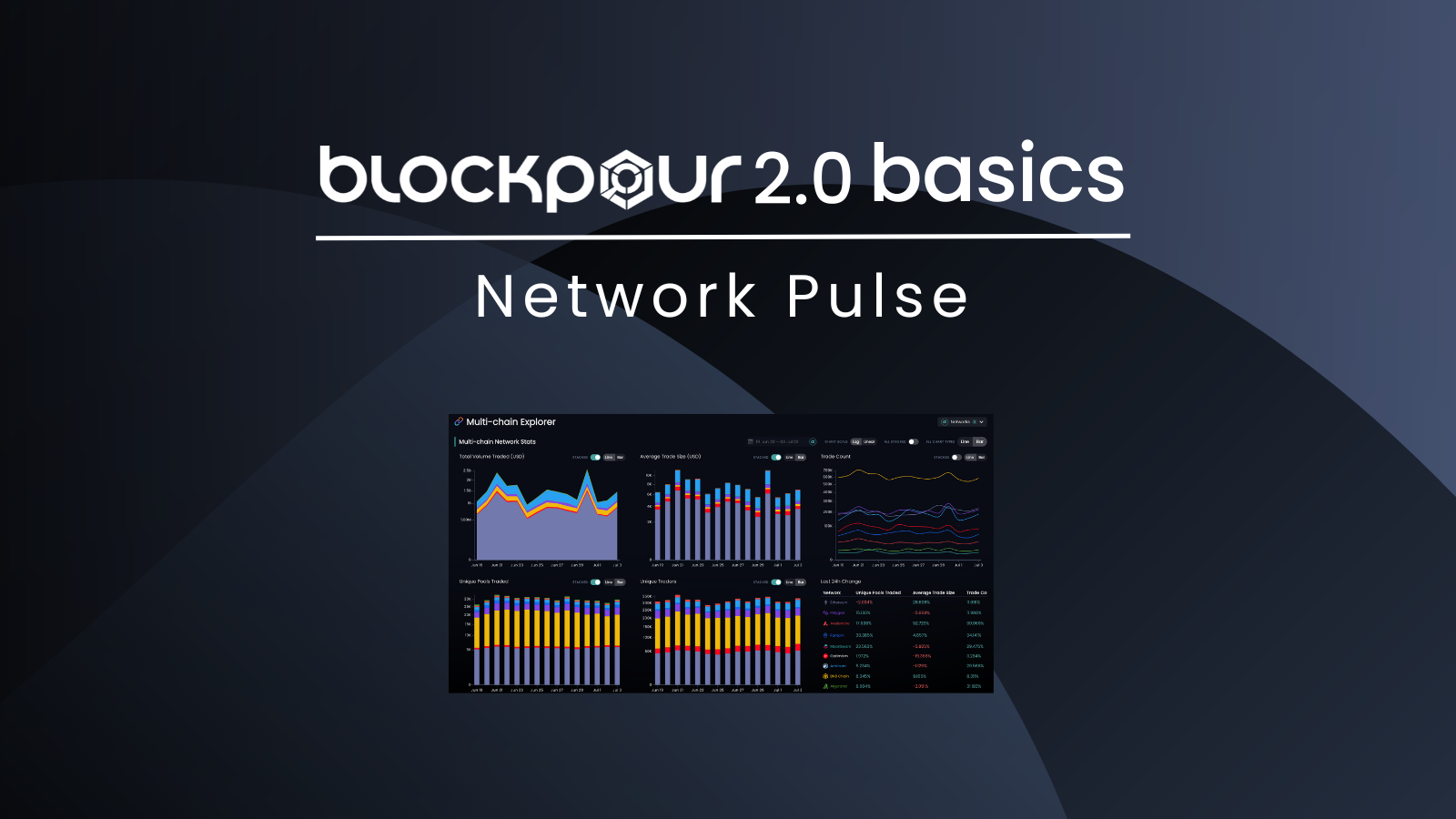 Prepare to explore yet another tool from Blockpour 2.0 to stay on top of multichain DeFi data trends.